Inventory Central - modified 10/6/2008
---
Instruments are priced in US dollars without shipping. Ohio residents will have to add 7.25% sales tax. VISA/MC accepted. All sales are final. No refunds without prior return approval. For a refund, returns must arrive safely and be fully insured in the original packing at your expense. All instruments are guaranteed in good working order. Any flaws or exceptions are noted in the descriptions. I believe my prices are accurate and fair but don't be afraid to bargain or trade.
Your satisfaction is my goal.
*Consignment instruments require full payment in advance.
Send email to:
Key:
spruce or cedar = soundboard tone wood
nk = neck
br = bridge
fb = fingerboard
body = back and side materials
fr pol = french polish
lac = lacquer finish
var = varnish finish
syn = synthetic finish
E.I. = East Indian rosewood
Braz = Brazilian rosewood
eb = ebony
rswd = rosewood
mah = mahogany
lam = laminated
sniff = the old soundhole sniffer's award reserved for guitars that really smell nice
OHC = Original Hard Case
HSC = Hard Shell (plywood) Case
OSC = Original Soft Case
SC = Soft Case

Click Here ...for Thurman Guitar Main Page.
Click Here ...for Spanish Classical Guitar Inventory.
Click Here ...for Guild Guitars Clearance sale inventory
Click Here ...for Clearport Guitars with Thurman Multi-dimensional Sound Ports
Click Here ...for Violin/String Instrument Inventory.
Click Here ...for Electronic Guitar/Amp/Gear Inventory.


Rare and Unusual Instruments
-1960 Gibson Hummingbird #A35407 (orange oval label) acoustic guitar in excellent plus condition. Spruce top, mah body, Braz. rswd fbd w/parallelogram inlay, adjustable Braz. rswd bridge w/ceramic saddle, red sunburst finish. Keystone plastic butttons on the original tuners have crumbled so they are replaced with a duplicate new gold finished set. From a body length away this guitar looks almost new. There is the usual Gibson finish checking and the occasional finish flaw but for its age this guitar couldn't be in much better condition. Click Here to see it. Not for Sale

Used and Reconditioned Acoustic Guitars
Click on the image to see a Yamaha classical guitar brochure dating from the mid-1960s.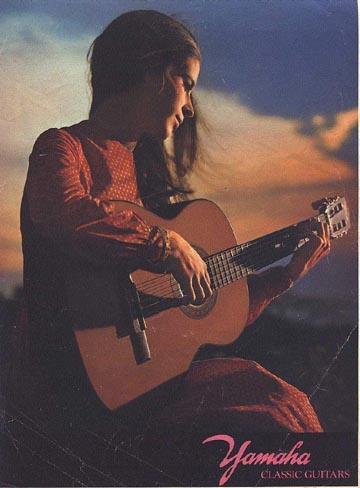 send email to: rogluthier@aol.com
New Acoustic Guitars
send email to: rogluthier@aol.com
Banjos and Mandolins
Misc. Inventory
-Airline Autoharp, (USA) 15 chord bars. This is an Oscar Schmidt distributed by Montgomery Ward stores and probably dates from the early '60s or '50s. Excellent condition with case and tuning wrench. Price: $229 Photo: Airline Autoharp
Saxophones/Wind instruments



...plus more inventory to be added. Please check back.
send email to: rogluthier@aol.com


© Roger G. Thurman 1998-2007
All material on this this website is protected under international copyright law and as such is prevented from being used for any other purpose without express written approval
Thurman Guitar & Violin Repair, Inc.
900 Franklin Av.
Kent OH 44240
Toll Free: 888-803-8693
330-673-4054